How did it all start?
So you remember the good old days of swapping your stickers in the playground, shiny badges were worth two normal stickers. Some kid always had loads of swaps due to the fact he nicked a full box from the newsagent round the corner. The joy you felt when the first team was complete and eventually you came to a complete halt. Nobody had the few you still needed and the chances of getting lucky from buying a new pack was pretty much nil. Thankfully you were able to send off for your last few, and after waiting a full four weeks for them to turn up, the album was complete. YOU were complete.
What happened to those albums you gave so much of your time and your parents money to. I know where mine ended up. In the bin. I allowed my mum to throw them out when I went to University. How could I have been so stupid? Well I was a very cool 18 year old I suppose and old football albums didn't do much for your pulling prowess with the girls. We live and learn!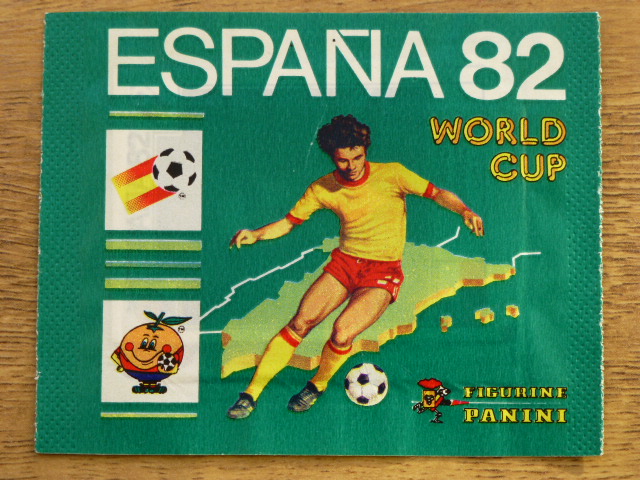 Then in 2006 and the new World Cup album is released and at the age of 31, my interest is strangely rekindled. I have to admit to cheating to fill the album as I didn't buy a single pack of stickers. Ebay can be a wonderful thing sometimes, although in circumstances like this, it can help you feel slightly worthless and somewhat of a philistine. I soon realised that it wasn't Germany 2006 that I wanted. It was my old copies of Espana 82 and Mexico 86. Now, they were football albums. For over 20 years I hadn't looked inside an Espana 82 album and I proceeded to have the biggest rush of blood to the head ever. I set about getting my hands on one of these lovely albums, followed by a Mexico 86 so then it seemed natural to label myself as a collector and before I knew it, I was collecting every world cup album ever made by Panini. Italia 90 through to Japan/Korea 2002 soon followed then the rarer ones. Argentina 78 set me back a fair few quid as did Munchen 74 but what soon became apparent was that Mexico 70 was the 'Holy Grail' of albums and sadly this never found its way through my letterbox. Mexico 70 is RARE, and very EXPENSIVE. Chillingly expensive. I once watched an auction on ebay where the last 10 minutes of bidding sent the price from £150 to nearly a grand. The winning bidder wasn't me. Trying to explain that one to the Mrs would have been fun.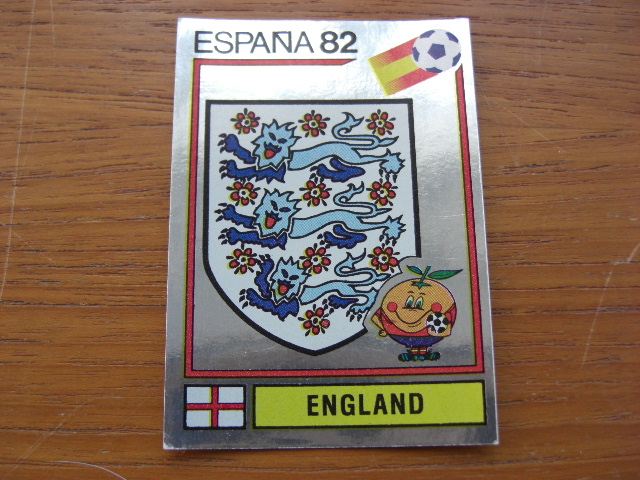 So, the love affair between Me, Panini and Ebay continued and my collection of albums turned into my very large collection of complete/incomplete albums from World Cups/European Championships/English and Scottish leagues, not to mention the hundreds of loose stickers and many vintage packets of stickers I have now acquired. After selling some of my items back on ebay, it occurred to me that the only real winners from ebay were ebay. Their fees will eventually cripple you if you don't keep a track on your account with them. That's when www.retrofootballstickers.co.uk was born. A handy way of keeping track of all the items I have and giving some other collectors the chance to complete collections seemed like a great idea until I figured out how little I knew about web development. Anyway, not one to run away from a little problem like being an HTML donk, however geeky I may be in other walks of life, I began to develop this site.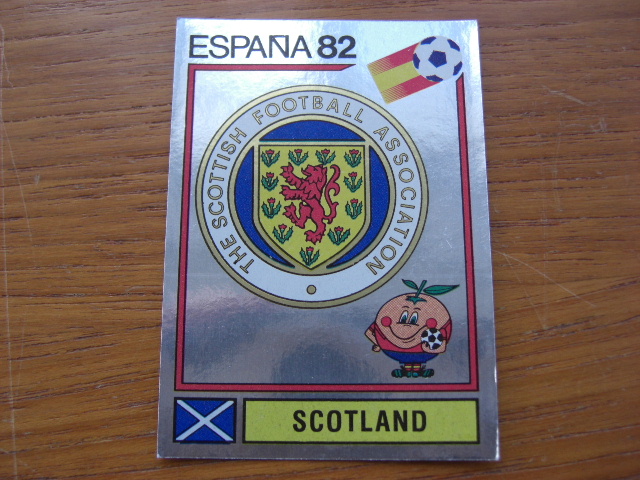 Well, the main thing is that you have fun here. Everything is for sale and you can e-mail me me any questions you have about anything I have. Even though I am employed full-time and have the responsibility of bringing up a young family, I will do my best to help you out. Good luck.